Attn. Bruins! Explore Your 2021 Internship Options at Internship Week, November 16-20
Please share this message with all UCLA students who are eager to line up their next internship!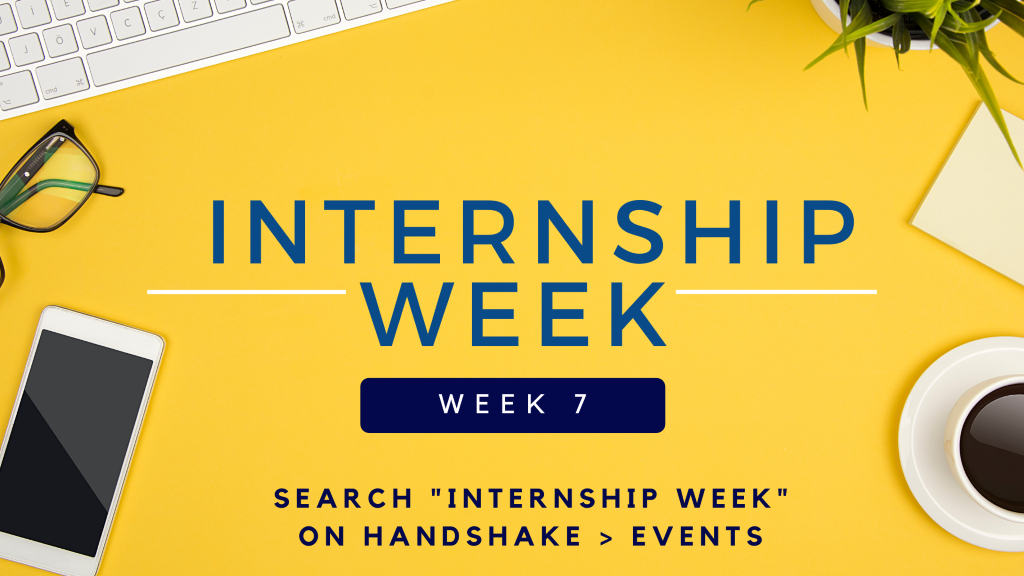 Dear UCLA Students and Colleagues,
Did you know that most summer internship programs start accepting applications as early as the previous October? And, are you aware that a wide range of internship employers in most industries are now eager to interview Bruins for a virtual internship experience?
With this in mind, UCLA Career Center is excited to invite you to Internship Week November 16-20. This series of workshops and info sessions is designed to help you explore internship options on and off-campus, while building the career management skills you'll need to secure a great summer assignment.
To learn more, register for events, and plan your Internship Week calendar, please log in to Handshake and search "Internship Week" on Handshake > Events.
Here are a few of the 10 Internship Week events you can register for right now.
Highlighted Events:
Mon 11/16 @ 1:30PM: Internships 101 | Career Center + Center for Community Engagement
Tues 11/17 @ 11AM: Ace Your Virtual Internship | Viacom
Tues 11/17 @ 4:30PM: Successfully Navigate Your Remote Internship | Employer & Intern Panel
Wed 11/18 @ 12PM: Explore Your Public Service Internship Options for 2021 (and Beyond!) | Career Center
Thurs 11/19 @ 5PM: Summer Associate to Full-time Associate | L.E.K. Consulting
Questions? Please contact us at internships@career.ucla.edu. We look forward to seeing you!
Best Regards, UCLA Career Center Team
https://ww3.math.ucla.edu/wp-content/uploads/2020/04/Uxd_Wht_Mathematics_A-300x78.png
0
0
santillanc@math.ucla.edu
https://ww3.math.ucla.edu/wp-content/uploads/2020/04/Uxd_Wht_Mathematics_A-300x78.png
santillanc@math.ucla.edu
2020-11-12 23:59:58
2020-11-12 23:59:58
Attn. Bruins! Explore Your 2021 Internship Options at Internship Week, November 16-20