Sigma Eta Pi – Fall Rush 2020
UCLA's premier entrepreneurship fraternity is recruiting virtually this fall! Since we greatly value diversity and different perspectives and all university activities are online, we wanted to reach out to as many interested students as possible with these new constraints. We would really appreciate it if you forwarded the following information to your students and attached the graphic if you can (if not no worries!):
Creators. Innovators. Hustlers. Adventurers. Family.
We are all these, and so much more. We are Sigma Eta Pi, UCLA's premier co-ed entrepreneurship fraternity–a diverse, passionate group of individuals seeking improvement and alternative viewpoints, committed to maximizing our potential.


Founded in 2010, SEP is the first co-ed entrepreneurship fraternity on the West Coast. With 40+ active members coming from more than 20 different majors at our UCLA chapter, SEP has started over 21 businesses and ventures, including GoGuardian, Everipedia, Boxcamp, Gradstreet, Startup Fair LA, and LA Hacks!
Members strive to create value through innovative pursuits and build friendships that last a lifetime. We value diversity among our brothers and sisters—ALL majors are welcome. Come meet us virtually at rush to learn more about who we are and how you can Escape the Ordinary!
If you are interested please fill out this interest form (takes 1 minute): http://bit.ly/fallrush2020
And visit our event page on Facebook to learn more!
Visit our website for more info at uclasep.com
Like our Facebook page at facebook.com/sigmaetapi.
Follow us on Instagram at instagram.com/uclasigmaetapi.
Questions? Send us an email at recruitment@sigmaetapi.com or message us on Facebook!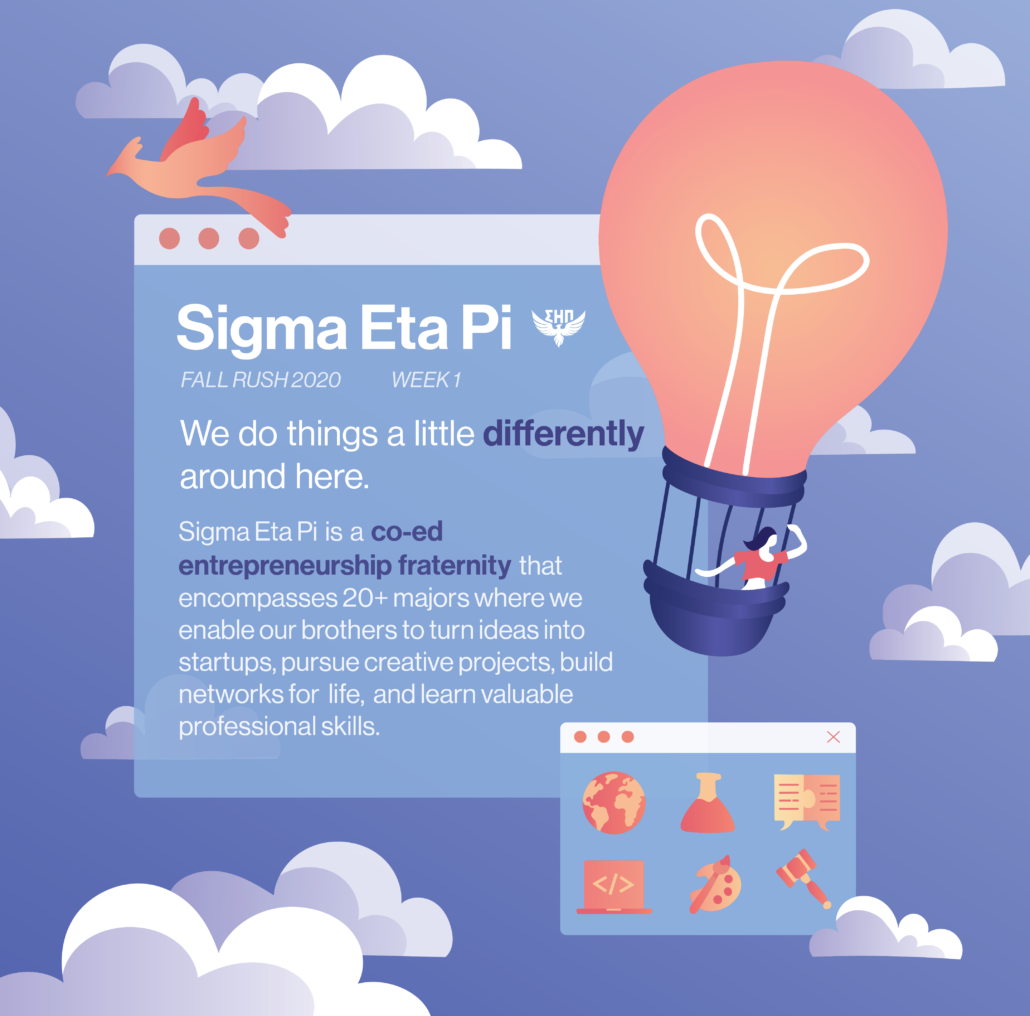 https://ww3.math.ucla.edu/wp-content/uploads/2020/04/Uxd_Wht_Mathematics_A-300x78.png
0
0
santillanc@math.ucla.edu
https://ww3.math.ucla.edu/wp-content/uploads/2020/04/Uxd_Wht_Mathematics_A-300x78.png
santillanc@math.ucla.edu
2020-09-28 22:31:01
2020-09-28 22:31:02
Sigma Eta Pi – Fall Rush 2020