STATEMENT OF PRINCIPLE ON SOCIAL JUSTICE​
The UCLA math department joins math departments across the country in condemning the horrific killings, by police, of Breonna Taylor, George Floyd and of others. We acknowledge that these killings cause particular pain for Black mathematicians and students, and for communities of color generally. We want to express our support for these communities, to the Black Lives Matter Movement, as well as to all individuals experiencing exclusion and violence.
Mathematics is a human endeavor, and can not be separated from the flows of history and society. It is no secret that the barriers for entry to careers in math are particularly high in communities of color. We celebrate the work of Black mathematicians and students at UCLA, and across the United States. As a department we are committed to the work of creating an inclusive space for everyone, and particularly for individuals who face discrimination or exclusion, on the basis of their skin color, ethnicity, background, gender or sexual orientation.
We encourage all members of the department — its faculty, staff and students — to involve themselves in initiatives that help to redefine and reshape the mathematical community and to combat racism, and to make mathematics inclusive to everyone. We have constituted a committee that will work toward this goal by examining our department climate, our admissions and student support, and our hiring and professional development processes. We welcome all feedback and suggestions on how to ensure an inclusive space in our department. You can come to one of our faculty office hours, or contact us through our Feedback Form.
To everyone who has doubted that they belong in math or at UCLA, we say: You matter. You belong. You are valued.
Welcome to UCLA Mathematics! Home to world-renowned faculty, a highly ranked graduate program, and a large and diverse body of undergraduate majors, the department is truly one of the best places in the world to do mathematics.

by Academic Ranking of World Universities
Enrollments in Mathematics Courses
Students with Declared Major in Mathematics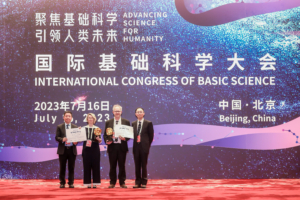 Professors Rowan Killip and Monica Visan were honored with the 2023 Frontiers of Science Award by the International Congress for Basic Science for their paper
Read More »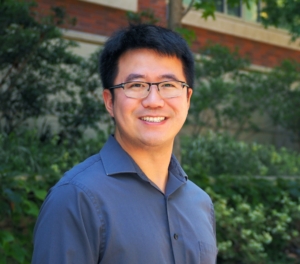 Professor Chenfanfu Jiang has been awarded as one of the recipients for the 2022 Sony Faculty Innovation Award. He received the honor for his research
Read More »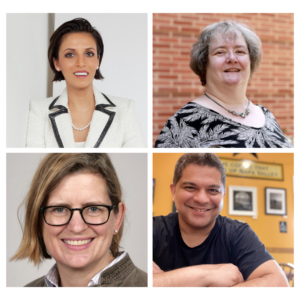 Pictured above: Prineha Narang (top left), Andrea Bertozzi (top right), Suzanne Paulson (bottom left) and Sunil Bhave (bottom right). "A team of UCLA researchers has
Read More »
"UCLA HAS BECOME ONE OF THE LARGEST PIPELINES TO MATHEMATICAL CAREERS IN THE UNITED STATES." ​
- AMERICAN MATHEMATICAL SOCIETY​
The UCLA Department of Mathematics is located in the Math Sciences Building in south campus, adjacent to the Court of Sciences. For parking information, please visit
UCLA Transportation & Parking
. The location of the Math Sciences building can be viewed on the UCLA
interactive campus map
.