department teaching awards
The following award recipients (faculty, postdocs and graduate students) are being recognized for their outstanding teaching evaluations, nomination statements, available material highlighting teaching of candidates, and other contributions to the Department's mission in teaching. Please join us in congratulating them!
Sorgenfrey Teaching Award for Continued Excellence in Teaching
The Sorgenfrey Teaching Award was established in 1996. Chris Anderson was one of the first recipients of the award in 1997. Throughout his career, Chris has dedicated himself to mathematical education on all levels from his involvement with the Curtis Center, his oversight of our Program in Computing, and his design of new graduate courses such as Math 280 "Programming++ for Mathematics Graduate Students". His student evaluations in courses are consistently high. Students praise Chris as an excellent instructor who provides a lot of insight into the class material. Accordingly, the Teaching Committee decided that Chris should receive a second Sorgenfrey Teaching Award which recognizes these contributions and his continued excellence in the classroom.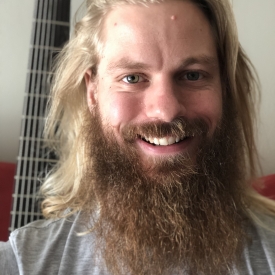 Continued Excellence in Teaching Award
Michael has been outstanding as an instructor in all the math courses he has taught. During his first years in our department, he particularly excelled at teaching introductory analysis courses (such as Math 131A), but now, he exclusively teaches in our Program in Computing. His teaching style is highly praised by students who appreciate his availability and commitment to student success. In his recent evaluations comments such as "the best coding class I've ever taken" can be seen frequently.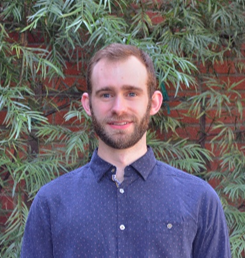 Continued Excellence in Teaching Award
Ben was particularly adaptive to making the most of our forced transition to remote teaching. In lower-division courses (such as Math 32B) he had well-thought-out lesson plans and used available new tools  (such as Zoom polls) to keep the students engaged. Student responses were enthusiastic with accolades such as "amazing professor" or "best math teacher ever."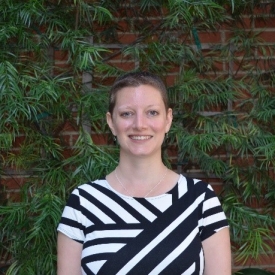 In her three years at UCLA, Clover has distinguished herself with her effective, evidence-based, and equity-driven pedagogy. She creates assignments designed to grow students' metacognitive abilities, and her curated group discussions help her students develop a sense that they truly belong in math and in academia. Her students report that she is kind, intelligent, and dedicated. Her commitment  to teaching goes above and beyond what is expected from instructors.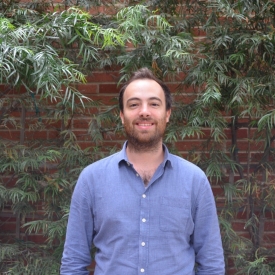 Daniel has taught a series of lower-division and upper-division courses with very impressive evaluations. His students have consistently found him to be approachable, patient, and knowledgeable; they have also expressed appreciation for his lecture notes. Daniel provided a great service to the Department by developing a new course "Math 118: Mathematical Methods of Data Theory" and teaching it for the first time. This course (and its future iterations) is foundational for our Data Theory major.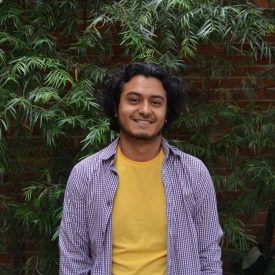 During his two years at UCLA has taught a variety of lower- and upper-division courses with great success. His signature course is Math 31B, which he has taught three times with exceptionally high evaluations. His students praise him as a "great lecturer"  who "communicates ideas effectively". One of Adam's particular strengths is the creation of a pleasant classroom atmosphere where students feel at ease to even ask "dumb" questions. thematics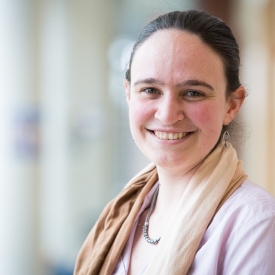 In her short time at UCLA, Rose has already distinguished herself with her careful and forward-thinking focus on building inclusive and welcoming classrooms. Rose's well-thought-out and equity-minded syllabi set the tone from the start of a class that all students are welcome and that she will work to help them succeed. Most recently, Rose is leading the departmental effort to incorporate 
mastery-based grading and standards-based assessment, applying for university funding and planning a significant overhaul of Math 33A. Through her many efforts, Rose has demonstrated how a thoughtful use of educational best practices can benefit our students.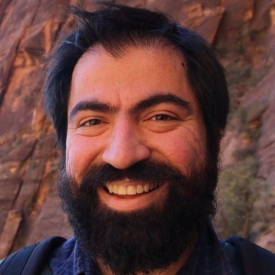 Enes has specialized in teaching the courses relevant for our major in Financial/Actuarial Mathematics. During his three years at UCLA  he has been the backbone of the actuarial component of the major, teaching all four of the demanding upper-division courses in this area. He is much appreciated for explaining the proofs of actuarial formulas, as well as their application to problem solving. Enes has also taught probability, finite mathematics, and history of mathematics, with equal acclaim. His clear explanations, mixed with kindness and humor, and his evident love of teaching, have earned him many raving comments from his students  like "amazing," "wonderful," and "absolute best."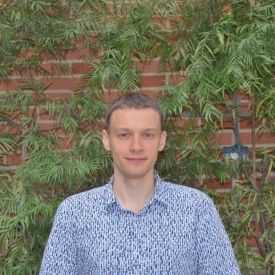 Matthias has been teaching in the Department for three years. He constantly strives to refine his skills as an educator and, with commitment and dedication, has established himself as one of the most highly-rated instructors in the Department. Students appreciate his clean, organized lectures, his attention to detail, and his gift for explaining difficult concepts well.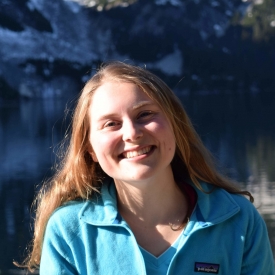 Liggett Teaching Fellow Award
Although Kate has only been a teaching assistant in our department for three quarters now, she has already TAed a full slate of lower division courses, including several that are among the most difficult to teach well. Notably, in her very first quarter as a TA, she took on both Math 1 (Precalculus) and Math 31A (Calculus), two classes in which it can be difficult to engage with the students. Teaching remotely during the  pandemic, Kate was able to connect with her students exceptionally well, and was able to help them through these difficult early courses.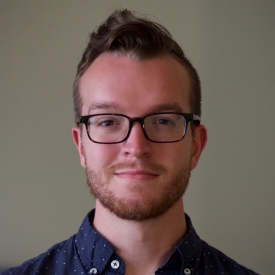 Liggett Teaching Fellow Award
During his time at UCLA, Joe has established himself as one of the best TAs in the Department. Students praise his clear explanations and his caring attitude and patience. He puts in a lot of effort to ensure student success. His TA sessions and office hours are very popular with students and well attended. Joe has also produced more than 60 videos on YouTube where he explains a variety of different mathematical topics from trigonometric substitutions to Zorn's lemma. He is also a lead instructor in the Department's new Summer Bridge Program.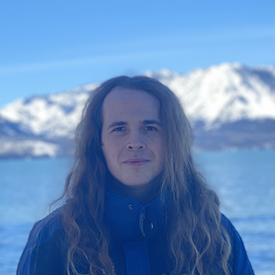 Liggett Teaching Fellow Award
Robbie's influence on teaching and learning in the Department has been very significant. He has served as a TAC for two years in a row, thereby helping to train a large number of graduate students to be better teachers. He has also served on the Teaching Committee for the past year, and in both of these roles, he has been an ardent promoter of active learning and evidence-based best practices in pedagogy. In light of his strong record as a TA, this year Robbie was given the opportunity to teach a section of the relatively new Math 11N (Gateway to Mathematics: Number Theory), which he taught using Inquiry Based Learning (IBL). In that class, as in the others he has taught, students appreciated the clarity of his explanations, his organized presentation of the material, and the care he showed for them as individuals.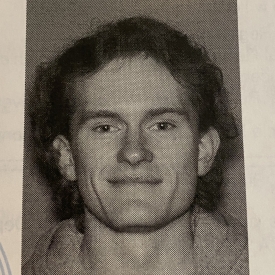 Liggett Teaching Fellow Award
Ben has TAed  for a large variety of lower-division and upper-division courses. His evaluations have been consistently extremely high. Students appreciate his clear explanation making TA session valuable. Ben creates a supportive, inclusive, and very effective learning environment. This includes bringing students "to the table" who might not otherwise pursue mathematics.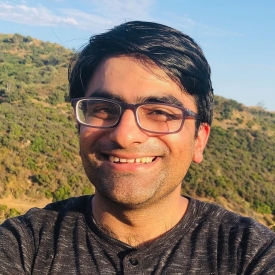 Liggett Teaching Fellow Award
Harris has been central to many of the teaching-related initiatives in the Department, establishing himself early on as an innovative leader. Harris is dedicated  to building a more inclusive mathematics environment. He has worked extensively with the Learning Assistants program, helping oversee the implementation in many of our classes. In the past he has held calculus workshops with PEERS, helped out at CEED review sessions, and served as a lead instructor at the Olga Radko Math Circle. He is also a lead instructor in the Department's new Summer Bridge Program.
STATEMENT OF PRINCIPLE ON SOCIAL JUSTICE​
The UCLA math department joins math departments across the country in condemning the horrific killings, by police, of Breonna Taylor, George Floyd and of others. We acknowledge that these killings cause particular pain for Black mathematicians and students, and for communities of color generally. We want to express our support for these communities, to the Black Lives Matter Movement, as well as to all individuals experiencing exclusion and violence.
Mathematics is a human endeavor, and can not be separated from the flows of history and society. It is no secret that the barriers for entry to careers in math are particularly high in communities of color. We celebrate the work of Black mathematicians and students at UCLA, and across the United States. As a department we are committed to the work of creating an inclusive space for everyone, and particularly for individuals who face discrimination or exclusion, on the basis of their skin color, ethnicity, background, gender or sexual orientation.
We encourage all members of the department — its faculty, staff and students — to involve themselves in initiatives that help to redefine and reshape the mathematical community and to combat racism, and to make mathematics inclusive to everyone. We have constituted a committee that will work toward this goal by examining our department climate, our admissions and student support, and our hiring and professional development processes. We welcome all feedback and suggestions on how to ensure an inclusive space in our department. You can come to one of our faculty office hours, or contact us through our Feedback Form.
To everyone who has doubted that they belong in math or at UCLA, we say: You matter. You belong. You are valued.
Welcome to UCLA Mathematics! Home to world-renowned faculty, a highly ranked graduate program, and a large and diverse body of undergraduate majors, the department is truly one of the best places in the world to do mathematics.
by Academic Ranking of World Universities
Enrollments in Mathematics Courses
Students with Declared Major in Mathematics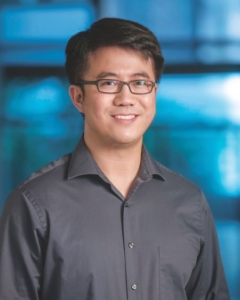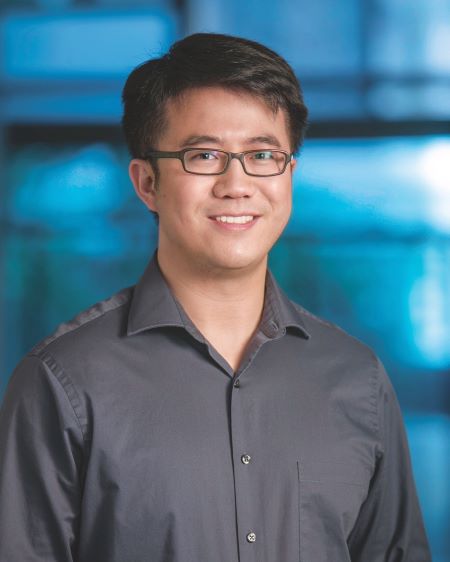 This year, the 2021 International Conference on Robotics and Automation (ICRA 2021) took place from May 30th to June 5th in Xi'an, China. The paper,
Read More »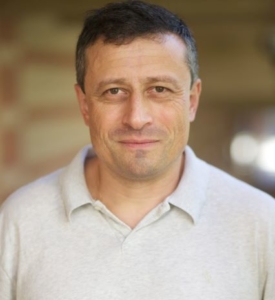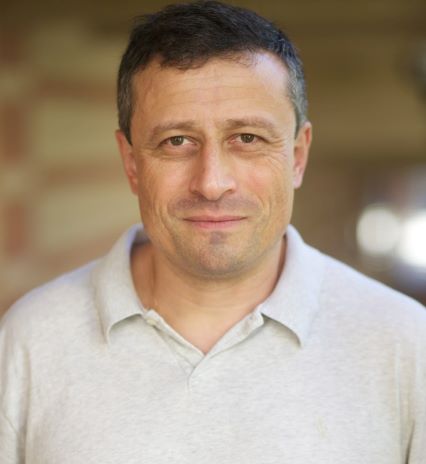 Dr. Oleg Gleizer has been selected as the new director of the UCLA Olga Radko Endowed Math Circle (ORMC) following a nationwide search. Oleg received
Read More »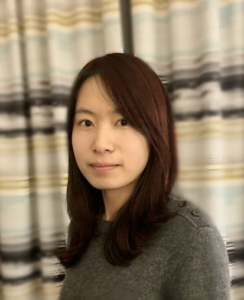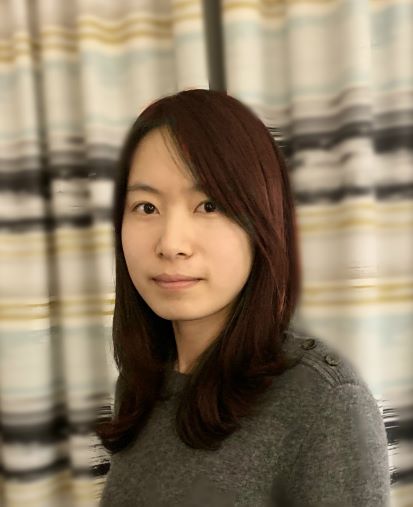 Dr. Yuejiao Sun is an applied math graduate student under the supervision of Prof. Wotao Yin. She recently defended her dissertation. Her paper "An Optimal Stochastic Compositional
Read More »
"UCLA HAS BECOME ONE OF THE LARGEST PIPELINES TO MATHEMATICAL CAREERS IN THE UNITED STATES." ​
- AMERICAN MATHEMATICAL SOCIETY​
The UCLA Department of Mathematics is located in the Math Sciences Building in south campus, adjacent to the Court of Sciences. For parking information, please visit
UCLA Transportation & Parking
. The location of the Math Sciences building can be viewed on the UCLA
interactive campus map
.