department of mathematics commencement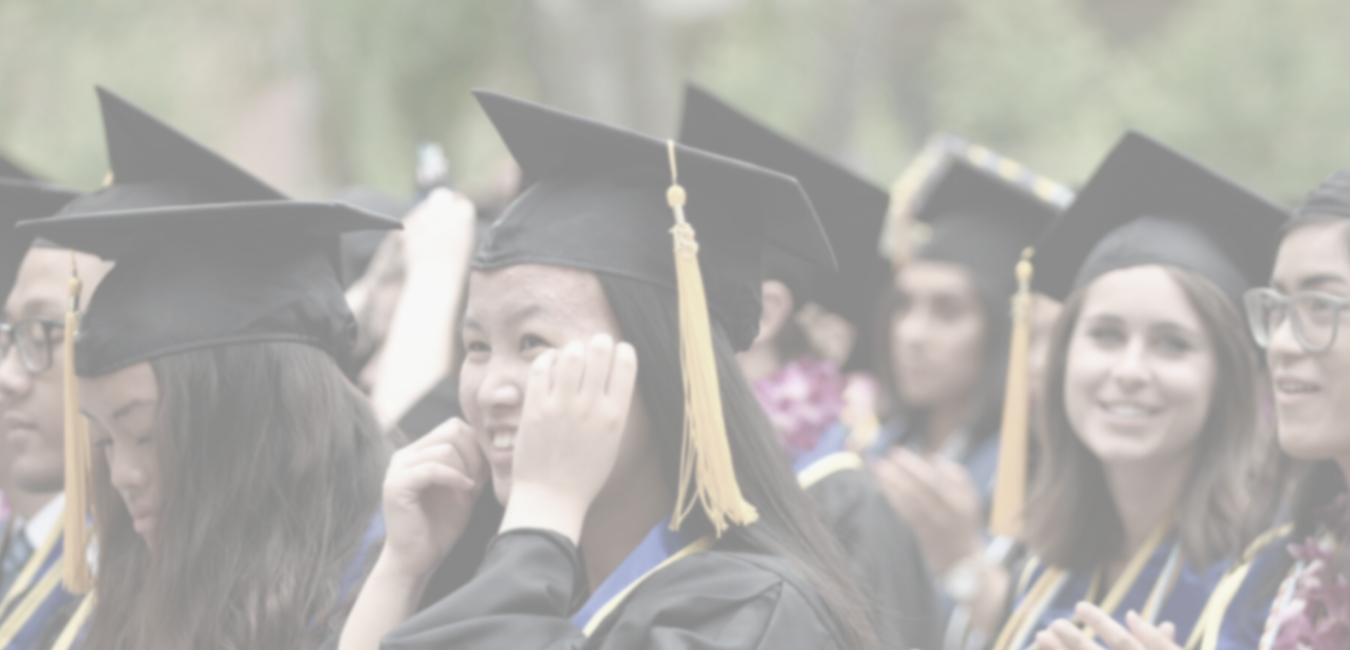 congratulations, class of 2023!
The department ceremony will be in person at the Court of Sciences on Sunday, June 18, 2023 at 9:00 AM PDT.
All students who wish to participate in this event are required to RSVP themselves as well as their guests to make sure we have enough seats.
This ceremony is for all graduates and undergraduate students graduating under the follow majors: Mathematics, Applied Mathematics, Financial Actuarial Mathematics, Mathematics/Applied Science, Mathematics of Computation, Mathematics for Teaching, Mathematics/Economics, and Data Theory. Family and friends with reserved tickets of the graduate are welcome to observe the ceremony.
TICKET ORDERING for DEPARTMENT EVENTS begins on Friday, May 12, 2023, and it ends on Friday, May 26, 2023. You can order up to four free departmental ceremony guest tickets and order additional guest tickets – if they are available – for a charge of $20 per additional guest ticket in excess of your four free guest tickets. The charges will be sent to your BAR account at the end of May.
TICKET DISTRIBUTION takes place from Tuesday, May 30, 2023, through Thursday, June 15, 2023. The Central Ticket Office (CTO) sends the tickets via email messages from cto@tickets.ucla.edu. Their messages contain the links for you to receive your electronic tickets. Please be sure to check that your email account is accurate in MyUCLA, and also check your email account's SPAM folder frequently, to be sure you do not overlook these important messages. For the College Commencement, you will receive two messages: One with the link to receive your graduate ticket and the other with the link to receive your guest tickets. You need BOTH messages, so look for both messages both in your email box and in your SPAM folder. You will receive your department or professional school ceremony tickets in a separate set of email messages.
For Graduate Students:
If you plan to participate in Department Commencement celebration, please let Martha know no later than May 19, 2023 for a seat reservation. This is very important so that we have sufficient seats for graduate students.
Please email Martha for more information on tickets for the hooding ceremony. If you want to participate in the doctoral ceremony, please review more details here.
Please review the details below on everything you need to know for this year's ceremony:
Frequently Asked Questions: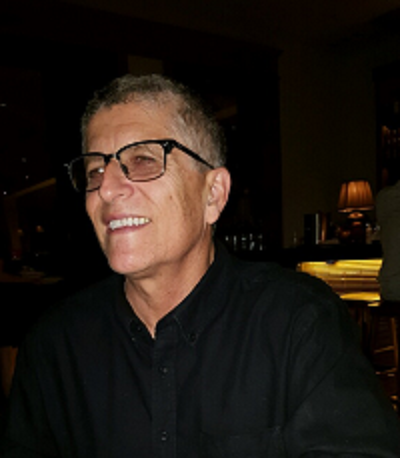 2023 commencement speaker:
Daniel D. Gutierrez is an independent consultant in data science through his firm AMULET Analytics. He's also a technology journalist, serving as Editor-in-Chief for insideBIGDATA.com, where he enjoys keeping a pulse on this fast-paced industry. Daniel is also an educator, having taught data science, machine learning, and R classes at the university level for many years. He currently teaches data science for UCLA Extension. He has authored four computer industry books on database and data science technology, including his most recent title, "Machine Learning and Data Science: An Introduction to Statistical Learning Methods with R." Daniel holds a BS in Mathematics and Computer Science from UCLA.
The following awards are typically presented during the in-person commencement ceremony. Please join us in congratulating each award recipient for their academic achievements!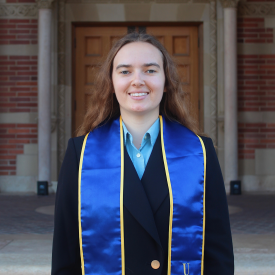 outstanding actuarial science student award 2022
Major: Financial Actuarial Math
Graduation Year: Spring 2022
GPA: 3.92
Clubs/Organizations: Bruin Actuarial Society
YOUTHphonics A Cappella
Future Plans: Actuarial Analyst at CSAA Insurance Group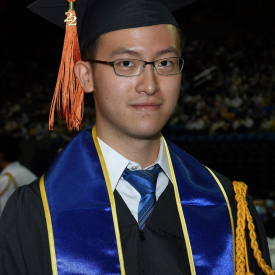 Outstanding Actuarial Science Student Award 2022
Major: Electrical Engineering and Financial Actuarial Mathematics
Graduation Year: 2022 
Research: Second Order Effects and Machine Learning For Failure Prediction in Microelectronic Components
Future Plans: Summer: Quantitative research internship at WorldQuant LLC
Next year: Pursue a Master's degree at Stanford University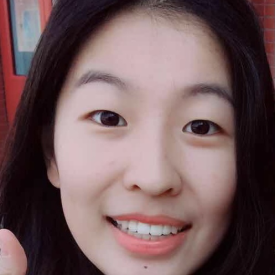 Major: Mathematics 
Graduation year: 2022
Research: – A data science project where I used Dynamic Mode Decomposition methods to evaluate the effectiveness of gang interventions. Published a paper with me being the first author.
– A topology optimization project in which my team studied structural topology optimization problems where self-contact may be involved using the Finite Element Method.
Clubs/Organizations: Served as an assistant instructor at UCLA Math Circle from my freshman year till my senior year. 
Future plans: Research engineer in the field of self-driving cars.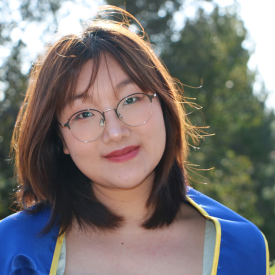 Major: Applied Mathematics
Graduation year: Spring 2022
GPA: 3.97
Research: I participated in two summer applied math REU programs at UCLA. I also did a directed research project (Math 199) in numerical PDEs with Dr. Jiajun Tong.
Clubs/Organizations: I have been a reader for math department since 2019 summer.
Future Plans: I am going to continue studying applied math at the Ph.D. program in Mathematics at NYU Courant. My current research interest is in PDEs and numerical PDEs.
I participated in the departmental scholar program and the honors program.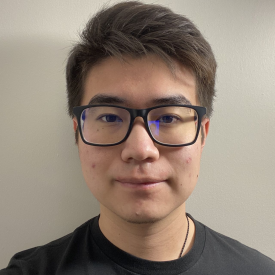 Major: Applied Mathematics and Statistics 
Graduation year: 2022
Research: Signal & Image Processing and Machine Learning
Clubs/Organisations: Rye International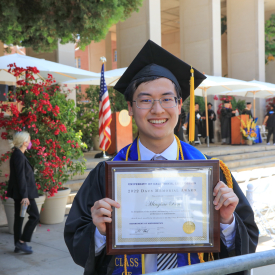 Major: Mathematics, Economics
Graduation Year: 2022
GPA: 3.98
Research: I am working with Prof. Marek Biskup on quenched invariance principle for one-dimensional random walks. With Prof. Asgar Jamneshan, I proved a multiple recurrence theorem for finitely many commuting actions of arbitrary amenable groups. I worked on Variable-length coding over the binary symmetric channel and CRC-aided list decoding of convolutional codes in Communications Systems Laboratory and coauthored two papers. In economics, my research interests include consumer bankruptcy rules, auction theory, OTC markets, time allocation in China, and time preferences. 
Future Plans: Pursuing math Ph.D. at Caltech, focusing on analysis and probability theory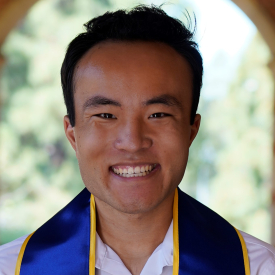 Outstanding Math/Econ Student Award 2022
Major: Mathematics/Economics
Graduation year: 2022
GPA: 3.976
Research: I have worked in a few different areas of research, including applied microeconomics and international finance. My honors thesis at UCLA estimates the "bang for the buck" of Head Start.
Future plan: Research Assistant at the Federal Reserve Board for 2 years, then applying for a PhD in economics.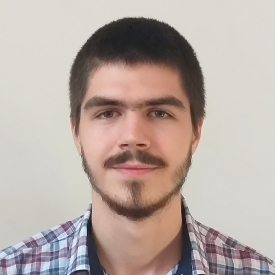 Major: Mathematics 
Graduation year: 2022
GPA: 4.0
Research: I am interested in topology, algebraic geometry, and group theory. I have participated in two REUs, and I also have 2 published papers and several other preprints (see link below.)
Clubs/Organizations: I was lead instructor for the junior Olympiad group at the Los Angeles Math Circle for three years.
Future plans: PhD in Pure Mathematics
Personal website: https://sites.google.com/view/cmbonciocat/home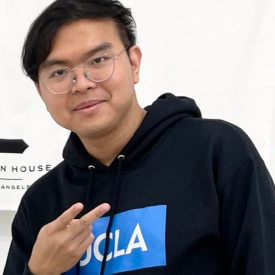 Major: Mathematics
Graduation year: Spring 2022
GPA: 4.00
Research: I've been conducting a research on Kuramoto Models with Inertia and Human Mobility Models with Prof. Mason Porter and a research on Approximating Stokes flow using Excess Dissipation with Prof. Marcus Roper.
Future plan: I'm pursuing Ph.D at Princeton University in the Program in Applied and Computational Mathematics (PACM).
Clubs/Organizations: Thai Student Association
I'm graduating with a joint degree between bachelor of science in Mathematics and master of arts in Mathematics through the departmental scholars program.
Major: 
Graduation Year:
GPA: 
Research, clubs/organizations involved in: 
Future plan: 
Major: 
GPA: 
Research/interests: 
Clubs/organizations: 
Future plans: