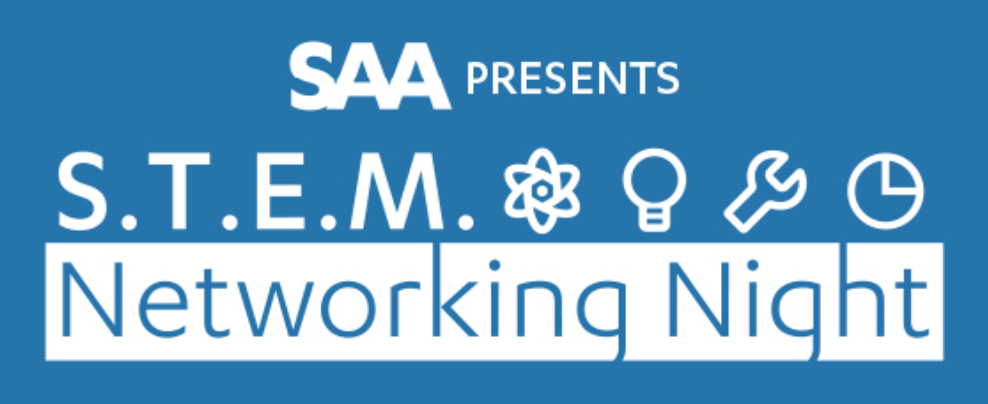 Dear Bruins,
Calling all STEM students and anyone who wants to pursue a career in STEM! The Student Alumni Association at UCLA is hosting STEM Networking Night on Thursday, April 21st from 6-8pm in the James West Alumni Center. Attending alumni are in the fields of healthcare consulting, surgery, engineering, health tech, medicine, dentistry, technology law, and more!
STEM Networking Night is a unique opportunity for current UCLA students and successful UCLA alums to bond over a shared passion for the diverse and limitless disciplines of science, technology, engineering, and math. Our goal for this event is to facilitate the connections that will help UCLA students leverage their world-class education to contribute to these rapidly evolving fields. Ask questions about how to advance your professional career to the best and the brightest!
Gain first-hand insight on how alumni have established their careers in thriving industries including healthcare, engineering, business analytics, data science, and more at top tier companies, laboratories, and hospitals. Receive advice on how to follow in their footsteps, establish your own path, and build strong Bruin connections. With confirmed alumni attendees in fields ranging from software engineering to health and medicine, STEM Networking Night is an outstanding opportunity for students to envision what their lives might look like after graduation, and network with some truly fantastic alumni.
If you are interested in attending, RSVP here. RSVP is not required for attendance, but highly encouraged. Light refreshments will be provided at this event.
Come ready to talk about professional development and put your best foot forward! Professional clothing is not required, but highly encouraged. Check out UCLA's Good Clothes Good People if professional clothing may be difficult to find at this time, and the Career Center has great resources on resumes and interview tips! We hope you will extend this invitation to other members of your organization as well!
We hope to see you there!
With Bruin Pride,
Emerald Wong | David Ruvalcaba | Emmy Dunsford
Alumni Networking Series Directors | Student Alumni Association
Phone: Emerald: (650) 781-2625 | David: (951) 286-7967 | Emmy: (858) 442-5547
The Student Alumni Association