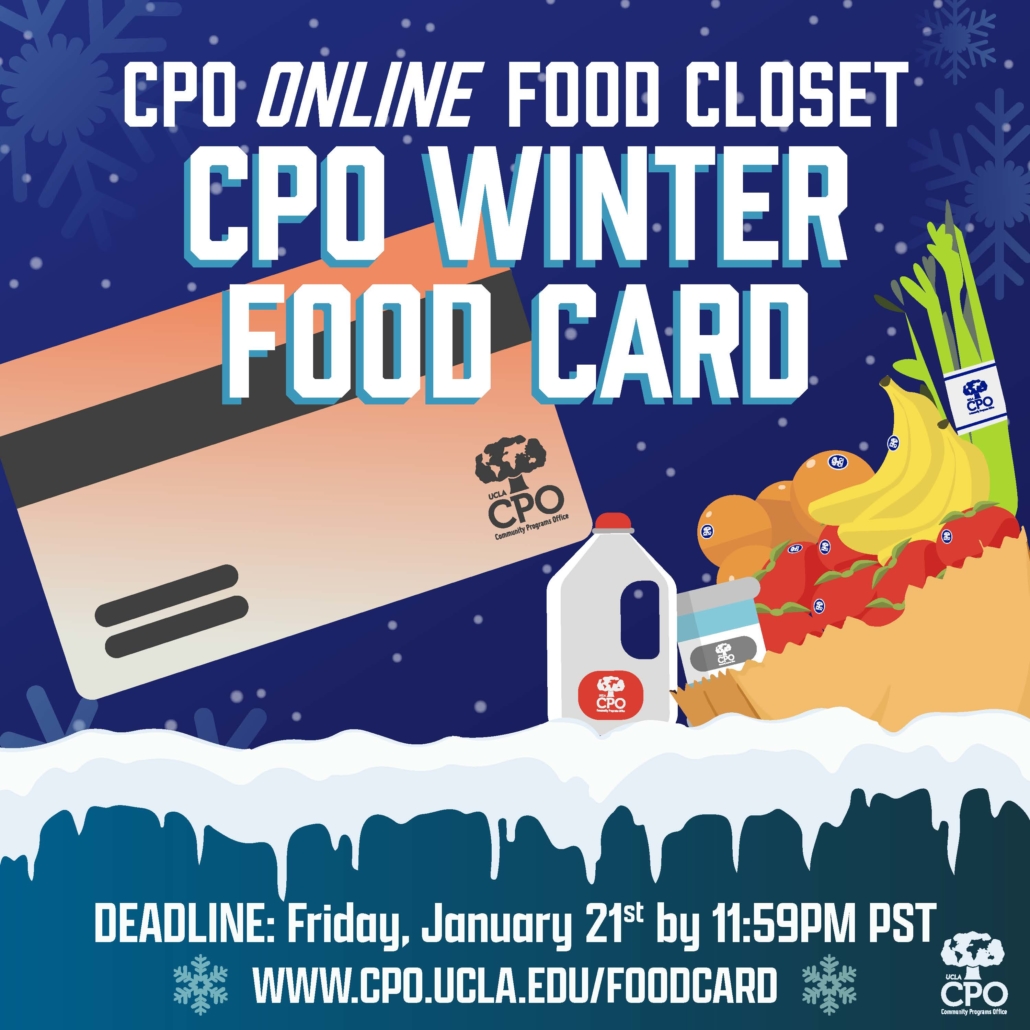 The program will be available to all undergraduate, graduate, and professional students. Since funding is limited, the food cards will be distributed to students who demonstrate the greatest need.
The application can be found at http://www.cpo.ucla.edu/foodcard and the deadline to apply is Friday, January 21, 2022 at 11:59 PM Pacific Standard Time (PST).
Applicants should be encouraged to ask questions by email to foodcard@cpo.ucla.edu.